We know you've been waiting all year, and it's finally here!
Discovery Toys NEW 2016-2017 fall catalog is here, and it's a huge deal! We have TONS of new, DT Exclusives and kid-powered products available…Great products to encourage ALL areas of learning through PLAY! And just in time too…
With Pure Play disappearing at home and school, kids are not developing 21st century skills such as collaboration, creativity, problem solving, etc. Play helps to improve communication skills, increase creativity, build cognitive skills, express emotions and promote physical development. Our award winning hands-on, child-directed play products are designed to help develop the skills necessary for Success. 
Oh, and TWO of these awesome New Products are on sale this month! Don't forget to check out our September Science Play Customer Specials. Now, we know you're all excited, so let's check out the new products…
---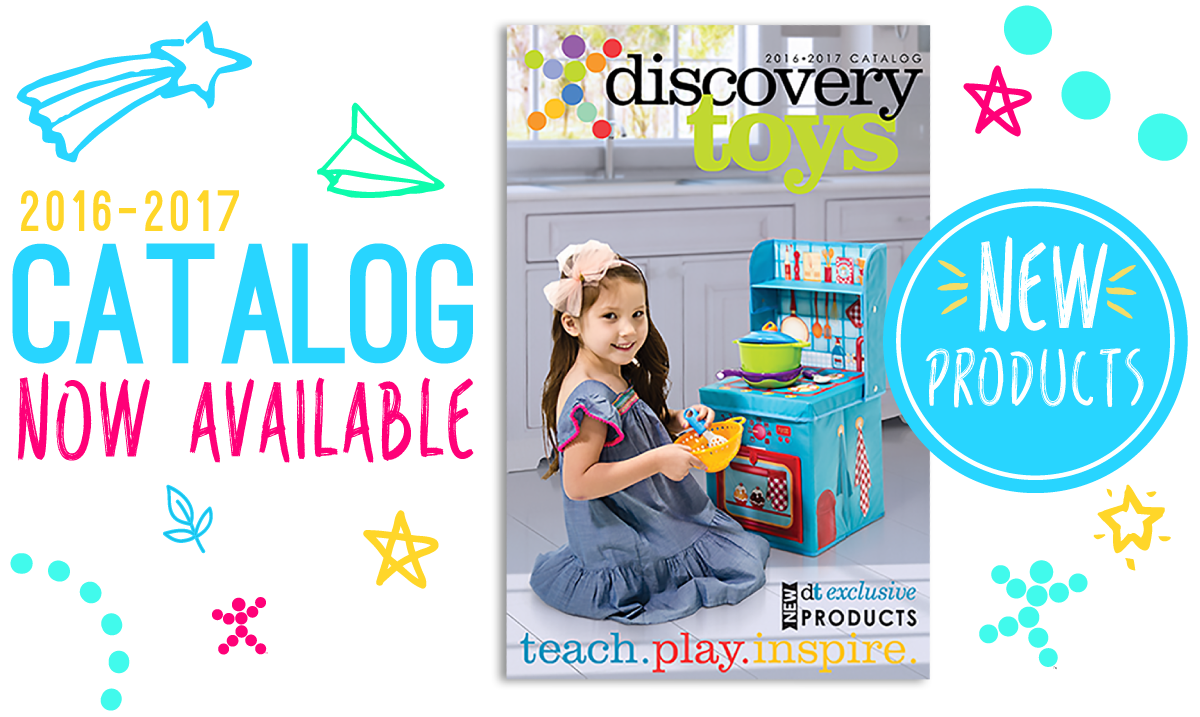 ---
View Discovery Toys NEW 2016-2017 Catalog
---
Download Discovery Toys NEW 2016-2017 Catalog
---
Take a peak at just a few of our new products from each play category…
This release is especially exciting with over 44 NEW products and over 160 products to choose from categorized by age and play-type, you can easily find your classic DT treasures and discover new DT favorites!
---
Now, go forth and PLAY!
---