discovery toys
product of the month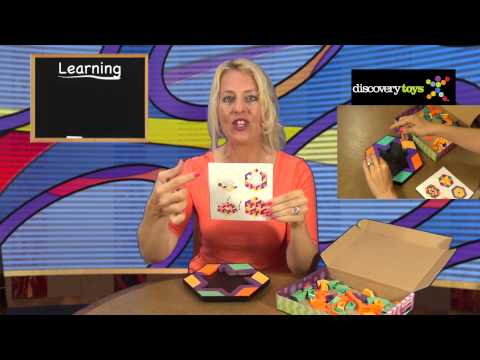 Mosaic Mysteries – save 10%!
This set of tiles appeals to your child's creative and mathematical nature. Set offers plenty of shapes, textures and colors to recreate 50 stunning patterns suggested in the accompanying manual, or to create original designs from among thousands of possibilities. Tray and 100 pattern tiles in 4 colors.
Product Highlights:
Patterns that contain missing sections help to build valuable visualization skills.
Many designs are black and white. Distinguish
shades of gray and match corresponding colors!
Different shapes can be created – triangle, parallelogram, hexagon and more!
Some designs are three dimensional!
from 8 years & up
Layers of Learning:
Advanced Puzzle Play
Matching
Patterns
Creative Expression
Sequencing
Discrimination
Visualization
Fine Motor Skills