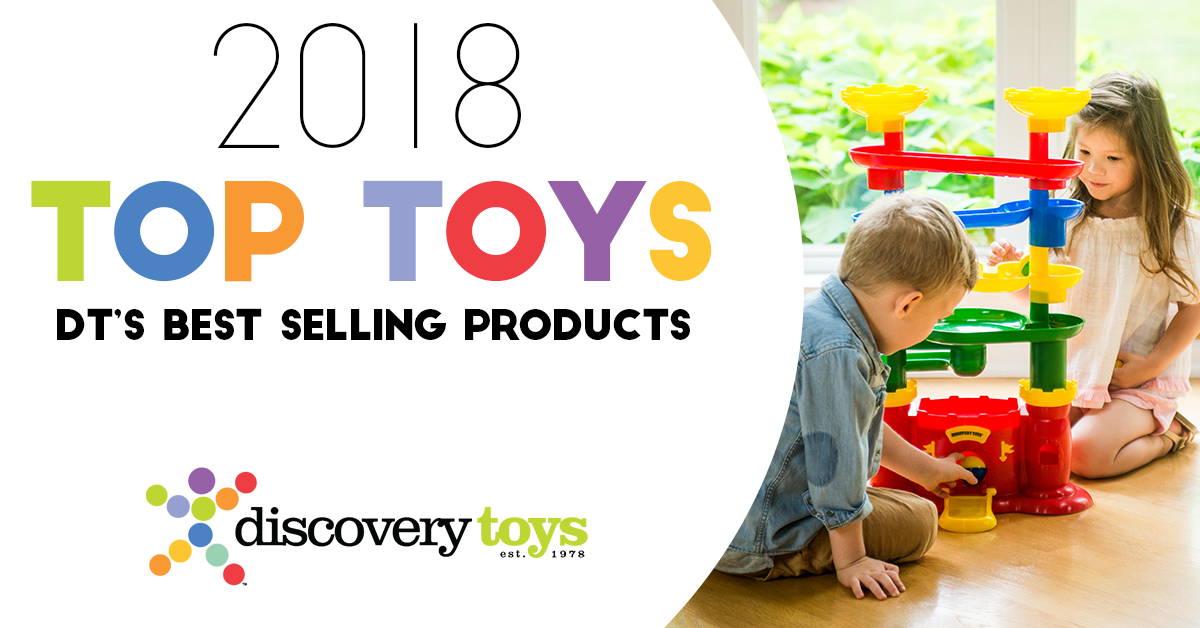 H

oliday Shopping Just Got Easier
Don't let holiday shopping for your little ones overwhelm you this year. We've put together our TOP TOYS of 2018 to make things easy, DT toy tester approved!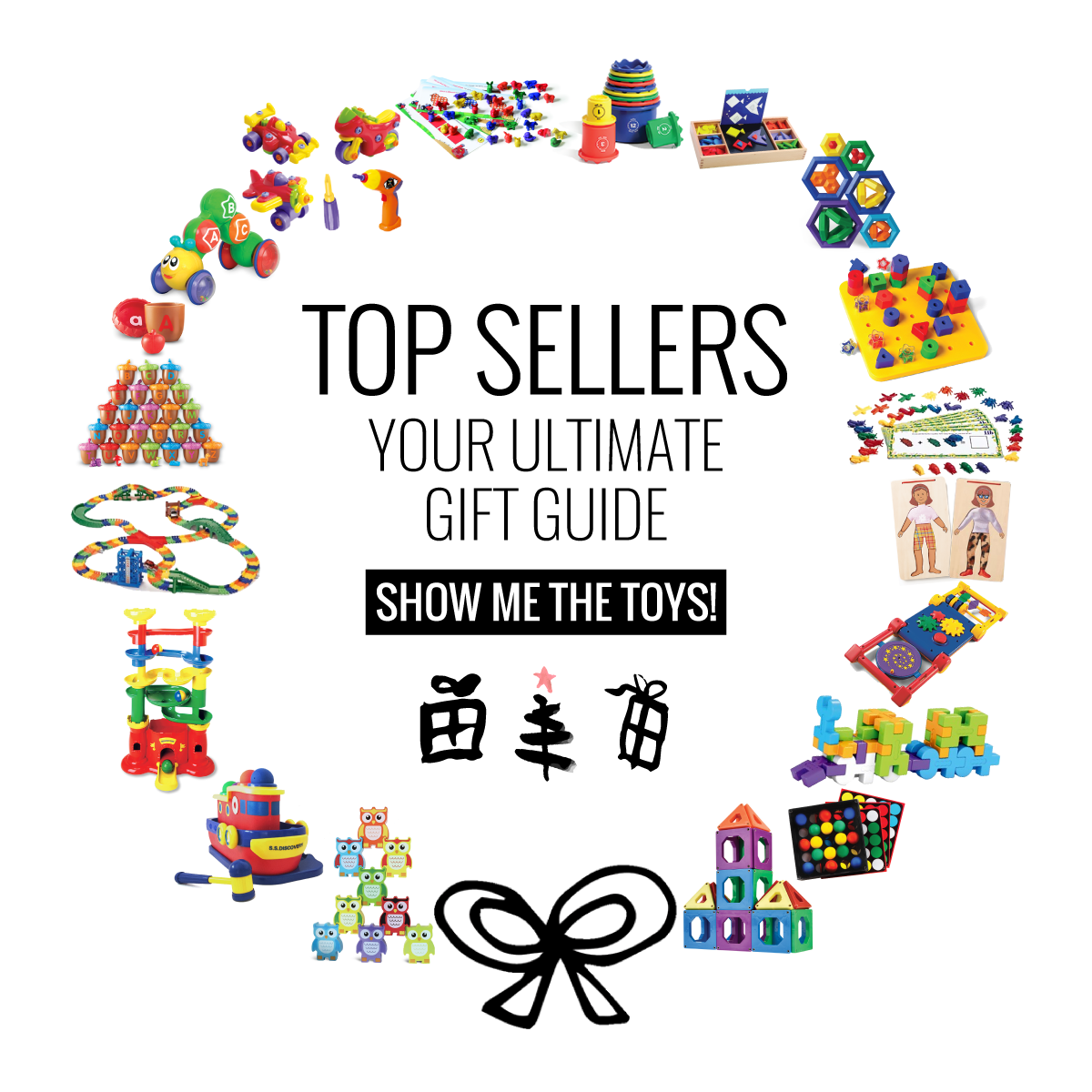 Hover/tap over each product for details.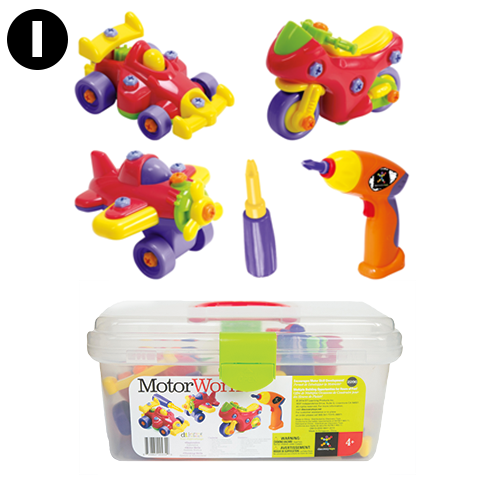 MOTOR WORKS
Take apart and rebuild three free-wheeling toys. Includes: Tool box, electric power tool, three vehicles, screwdriver, & extra screws.
#2266 | from 4 years+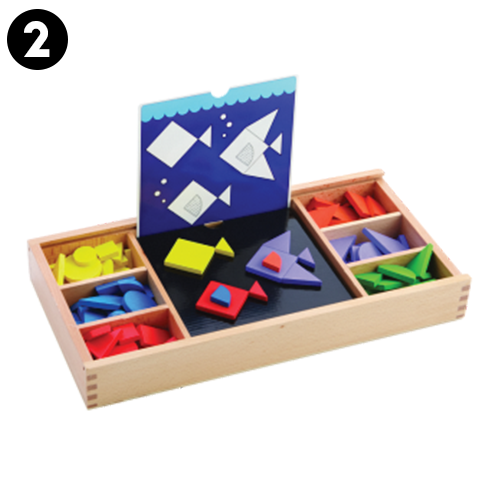 PLAYFUL PATTERNS®
An early childhood pre-math & pre-reading learning center in an heirloom wooden box! Logic & spatial thinking will blossom with the 132 wooden geometric shapes & 34 progressively challenging designs.
#2131 | from 4 years+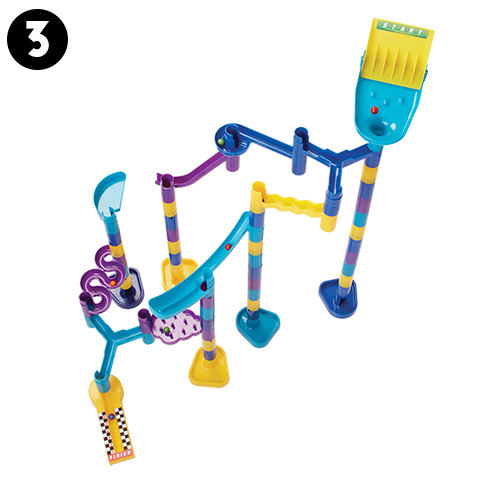 MARBLEWORKS® GRAND PRIX
ALL NEW! Design your own super-sized marble raceway! With 8 different exciting marble actions, each new race is just as exciting! Save $5 through 12/31/18.
#3382 | from 5 years+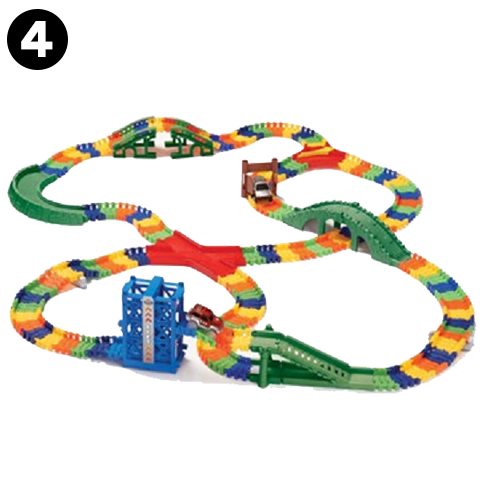 ZIP TRACK DELUXE
Snap & click to design your own interactive roadway. Hundreds of different configurations and color combinations! Includes: Classic Zip Track Set, Zip Track Booster Set, and Zip Track Car.
#8072 | from 5 years+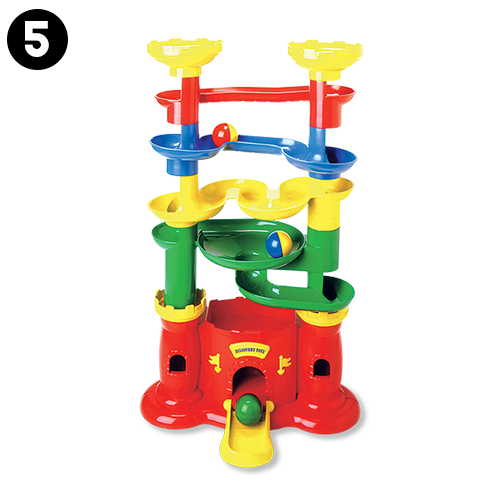 CASTLE MARBLEWORKS®
Drop 3 weighted chime balls down the interchangeable tracks of this oversized marble run building system.
#1756 | from 2 years+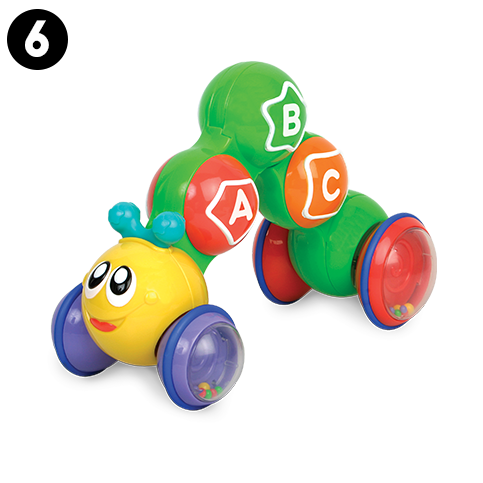 GO GO CATERPILLAR
One gentle press sends this little guy zooming across the floor! Whirling rainbow beads in the wheels cause baby to gleefully chase after his frisky friend.
#1341 | from 9 months+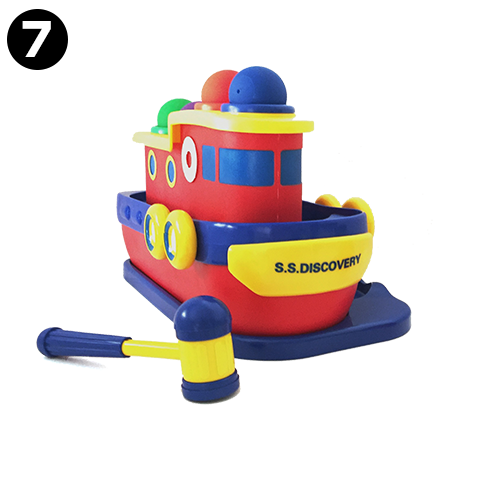 HAMMER AWAY!
Your child can get a bang out of learning with our "now you see it, now you don't" action toy. The tug-boat themed Hammer Away!
#1433 | from 19 months+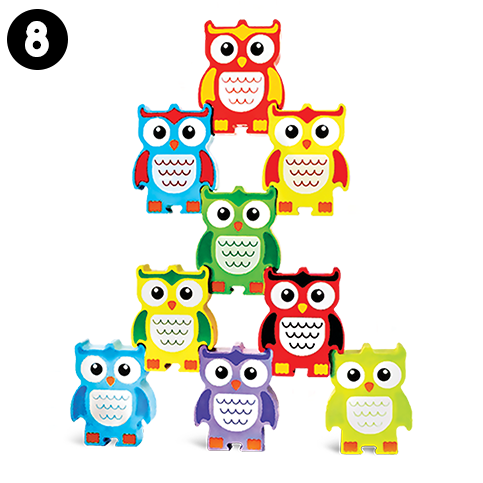 STACKING OWLS
Balancing fun for all ages! Multiple ways to connect these 12 chunky wood figures: stack them upright, upside down or even sideways.
#2395 | from 3 years+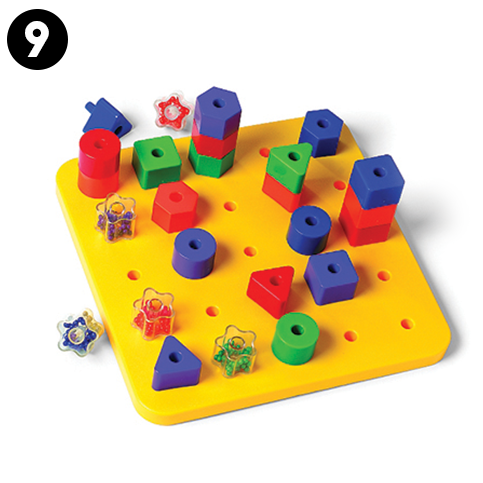 GIANT PEGBOARD®
Our award-winning design features 25 easy to grasp pegs in 5 different shapes and 2-sided activity board. Shake the star pegs for multi-sensory fun!
#1271 | from 19 months+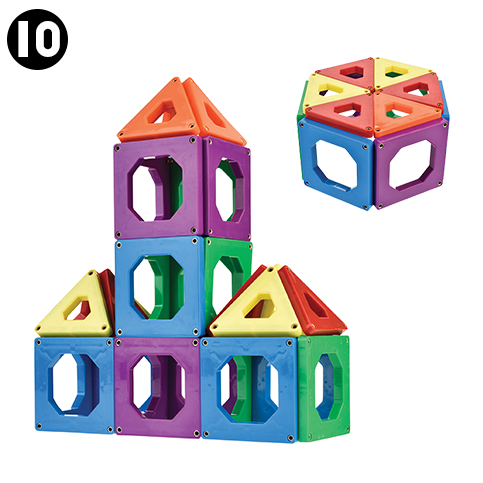 CONNECTIX
This open-ended, kid-powered magnetic set inspires the imagination. Easy to connect and can build 2-D and 3-D configurations.
#2309 | from 3 years+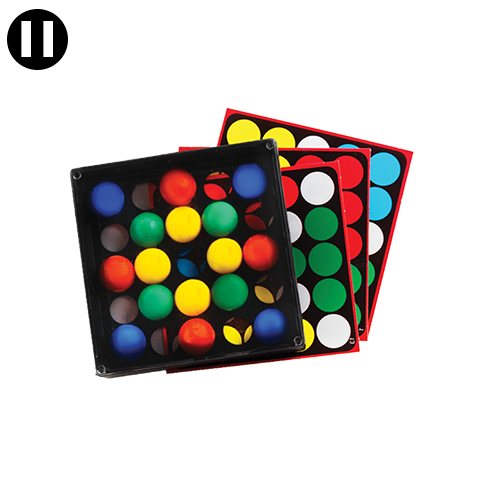 TRICKY FINGERS
It's a fast-flying, finger-flicking challenge for one or more. Adults & children alike will engage in pattern recognition, puzzle resolution and hand-eye dexterity.
#3889 | FAMILY 7 years+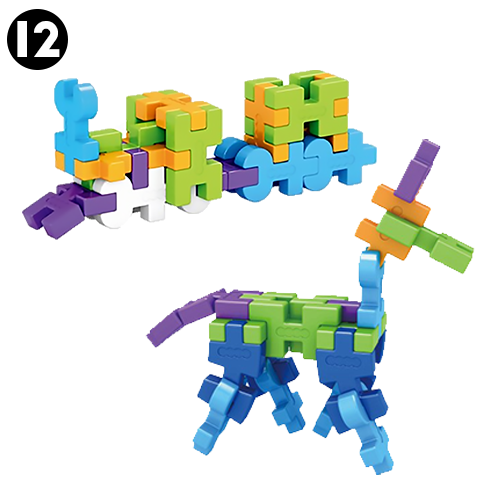 BEGINNER BUILDER
These large-sized, open-ended jigsaw-like shapes are super lightweight and easy for small hands to connect. Build 2-D and 3-D designs in an infinite number of configurations.
#1897 | from 19 months+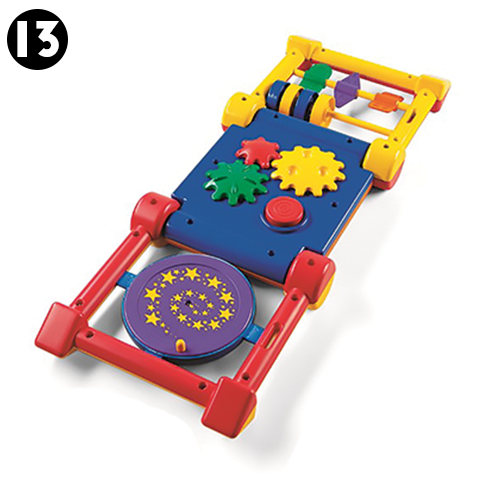 TRY ANGLE
Twist, turn, whirl and twirl! This portable, foldable hands-on activity center intrigues tiny eyes, ears and fingers. 5 sides each with different colorful parts to observe, listen to and manipulate.
#1451 | from 6 months+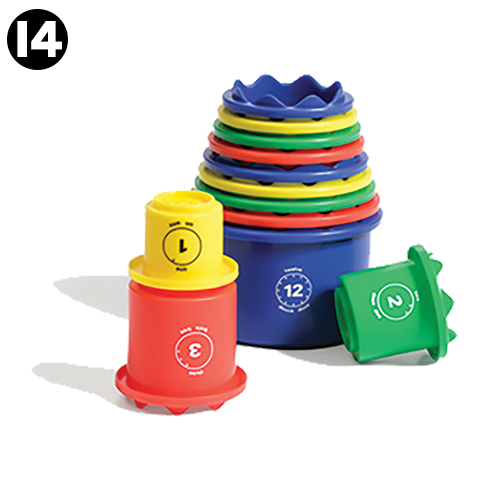 MEASURE UP!® CUPS
A DT classic filled with layers of learning! These volumetrically correct, sequentially numbered cups introduce important preschool concepts related to volume, size, time, color and measurement.
#1971 | from 12 months+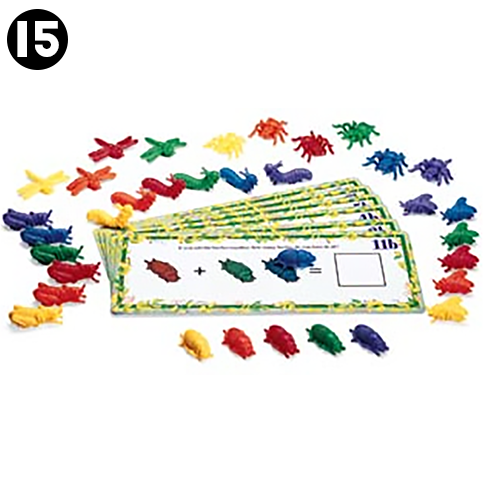 BUSY BUGS
Early math concepts are much easier to comprehend with this hands-on set of 36 realistically-shaped, textured bugs. 23 progressively challenging activities on double-sided cards.
#2179 | from 3 years+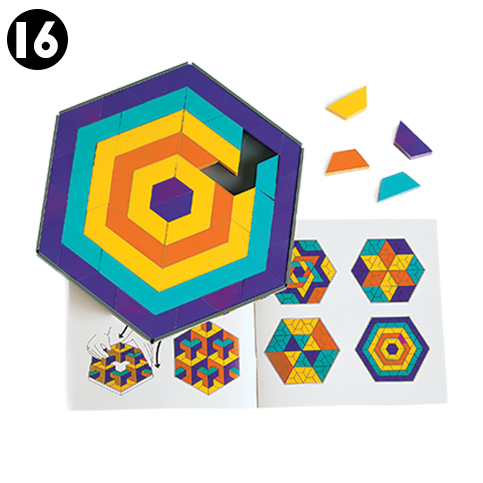 MOSAIC MYSTERIES
This set of tiles appeals to your child's creative & mathematical nature. Plenty of shapes, textures & colors to recreate 50 stunning patterns, or to create original designs from among thousands of possibilities!
#4182 | FAMILY 8 years+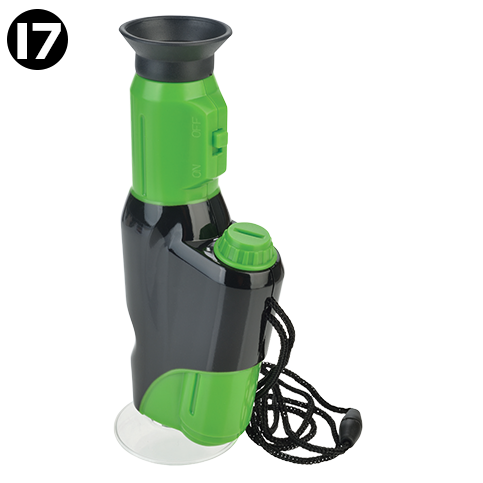 EXPLORE IT! MICROSCOPE
This handheld field microscope offer 40x magnification and is equipped with LED illumination for brighter close-up viewing. Rotate the view cylinder to adjust focus. Includes a lanyard for on-the-go discoveries, outdoor or indoor.
#3078 | from 4 years+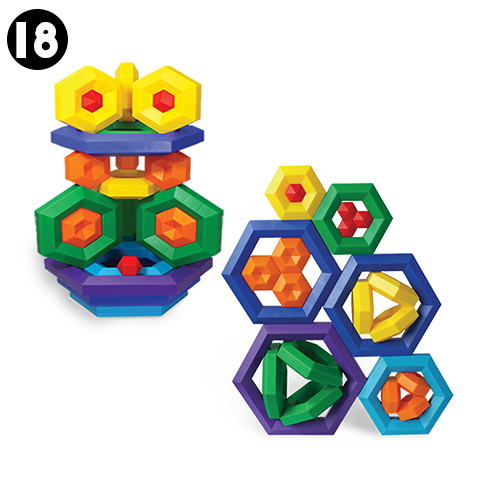 HEXACUS DELUXE
Hexacus is stacking fun for EVERYONE! This 25-piece set will provide double the fun! Just sort by size and color, then stack, nest, and balance to create a wide variety of patterns and shapes.
#1946 | from 2 years+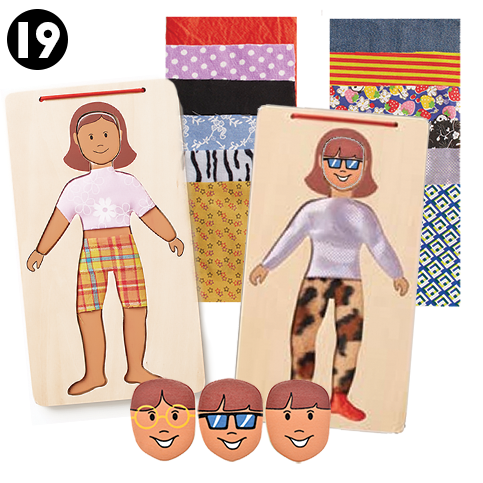 FASHION PLATE
Unique dress-up fun with wood body frame and 25 different fashionable fabric swatches. Swap out the 4 magnetic heads for a different mood or hairstyle.
#2897 | from 3 years+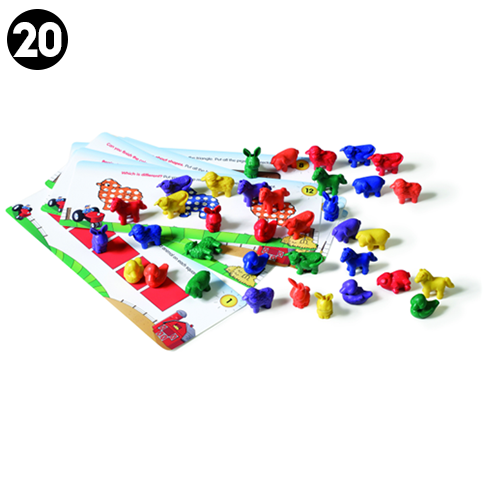 BUSY FARM
Boost reading readiness skills with this hands-on set of 36 colorful, soft-molded farm animals. The 12 double-sided cards with 23 progressively challenging activities spark a series of a-ha moments.
#2141 | from 3 years+
Toys are more than just fun and games for kids. They